UDPATE: 3:30 p.m.
The Nicola Lake wildfire is now considered being held and is not likely to spread beyond its boundaries under the current conditions.
BC Wildfire is listing this blaze as human caused.
______
UPDATE: 2 p.m.
BC Wildfire is reported the Nicola Lake wildfire has grown to 10 hectares in size.
It is currently listed at out of control.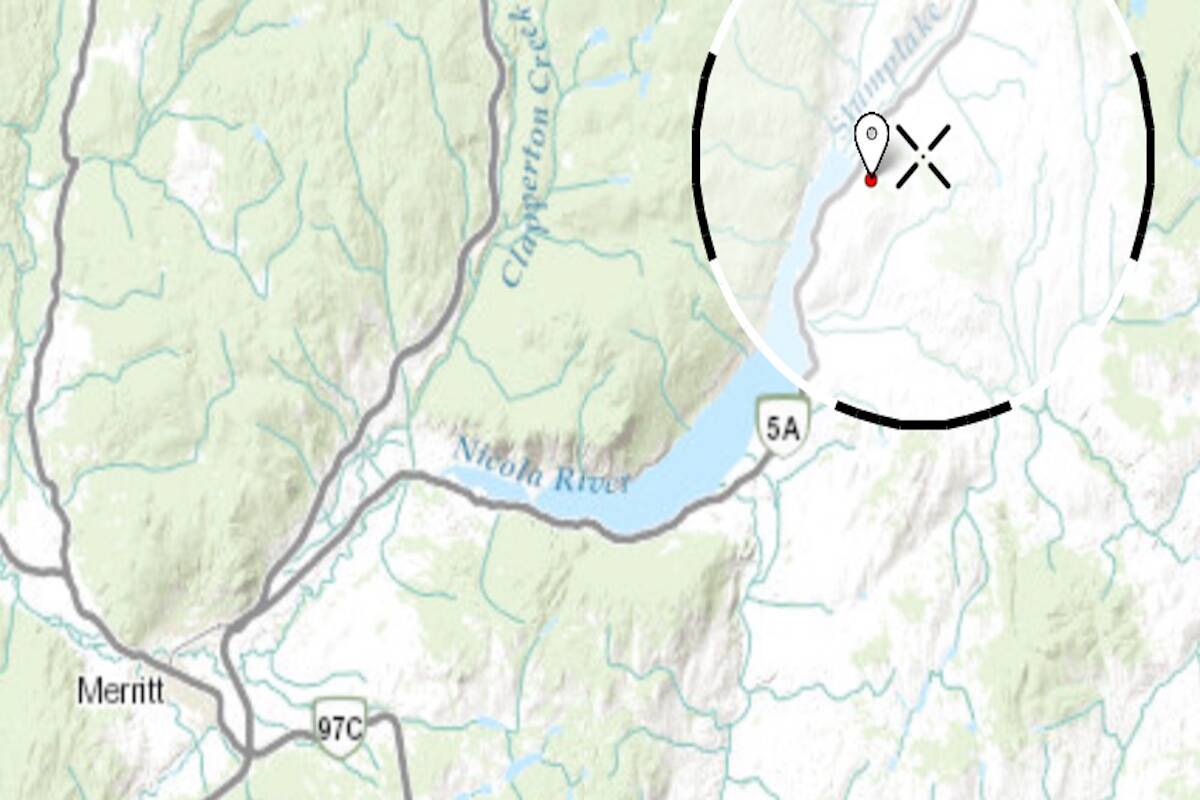 _______
A wildfire is being reported near Merritt, just off Highway 5A.
The blaze was discovered just before noon on Monday, June 5.
It is currently 0 hectares in size, as Wildfire BC is responding to the scene to get an accurate size of the blaze.
The fire appears to be near Moore Creek and Nicola Lake.
More to come.