Visible flames were coming from a vehicle involved in a crash at Springfield Road and Spall Road in Kelowna during the lunch hour on July 11.
An older model Oldsmobile was involved in a rear end collision with another sedan around noon, causing a fire under the hood. Emergency crews were called to the scene, where firefighter put out the flames.
Police and ambulance were also on scene, though no one involved appeared to be seriously injured.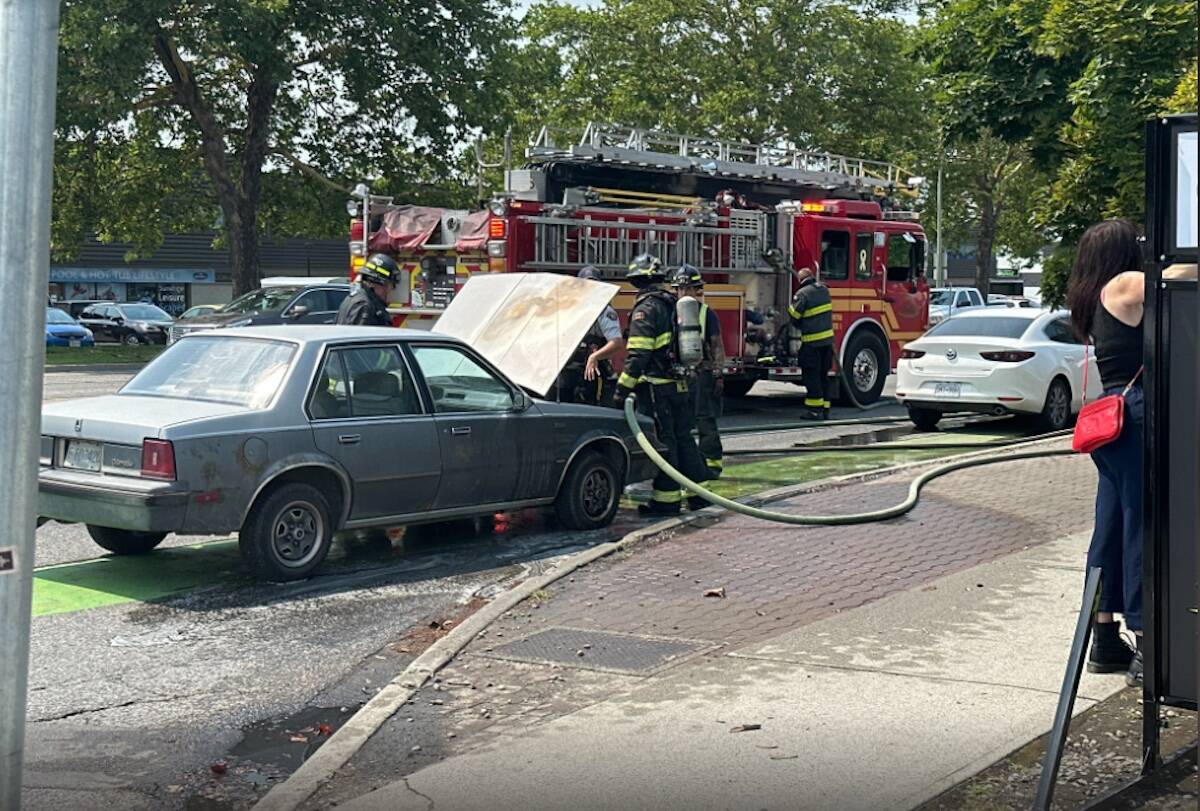 The westbound lanes of Springfield were temporarily closed, though all but the turning lane from Spall were reopened by around 12:30p.m.
---
@JakeC_16
Jake.courtepatte@kelownacapnews.com
Like us on Facebook and follow us on Twitter and subscribe to our daily and subscribe to our daily newsletter.