A multi-building high-rise development planned for downtown Kelowna goes to a public hearing on July 11.
The Vintage at Waterscapes (1070-1130 Ellis Street) includes four buildings varying in height from 28 to 36 storeys.
The second phase of the Waterscapes II project would provide 1,141 residential units ranging from one-bedrooms apartments to three-bedroom townhomes, including 40 market rental units.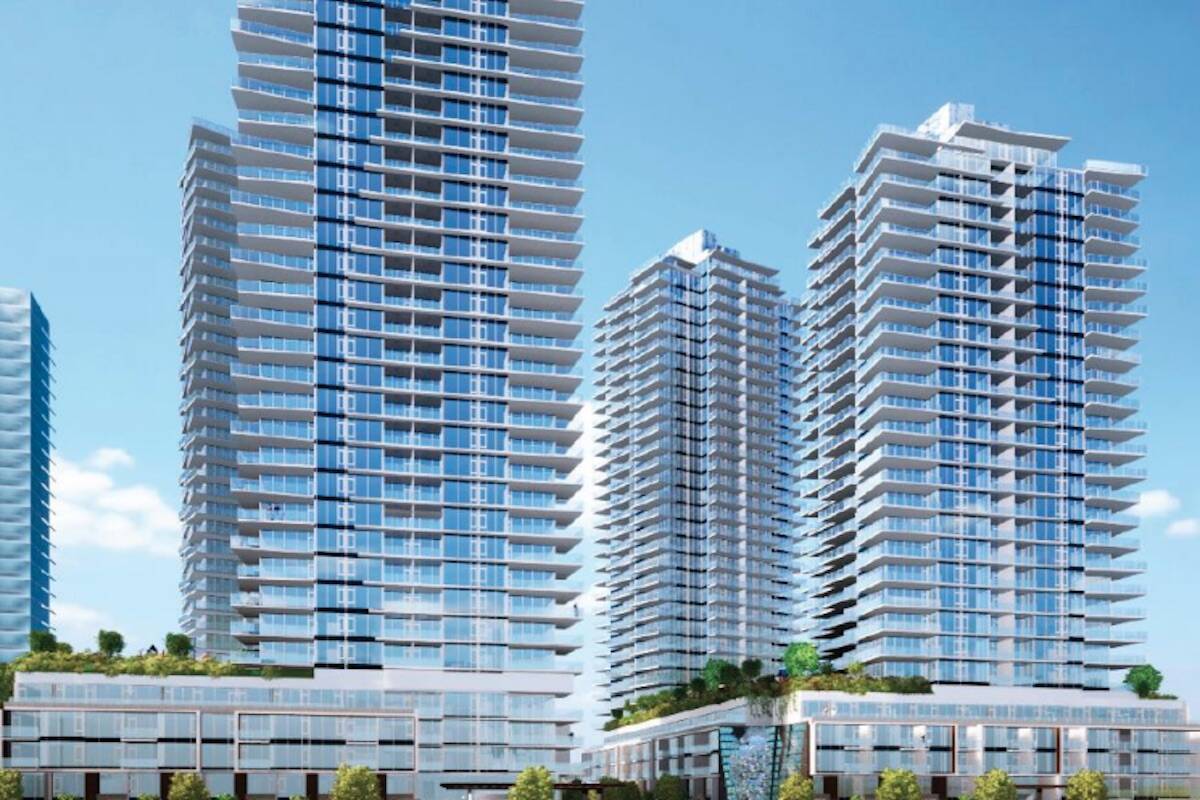 The applicant, LM Waterscapes Homes, contributed $2.38 million to the city's Housing Opportunities Reserve Fund to qualify for up to 40 storeys in height under regulations.
The fund will be used to acquire city-owned land to build affordable housing units through partnerships with the province or other nonprofit organizations.
Also included in the development is a public art feature, a plaza and gathering space, and streetscape improvements.
Public information sessions on the project were held in March and April of this year.
---
@GaryBarnes109
gary.barnes@kelownacapnews.com
Like us on Facebook and follow us on Twitter and subscribe to our daily and subscribe to our daily newsletter.