Hundreds of nurses from across B.C. took to the streets of Downtown Vancouver Wednesday (May 31) to hold the government accountable for minimum nurse-patient ratios.
In town for a B.C. Nurses Union conference, nurses marched from the Hyatt Regency Vancouver Hotel to Jack Poole Plaza, chanting that "safe staffing saves lives."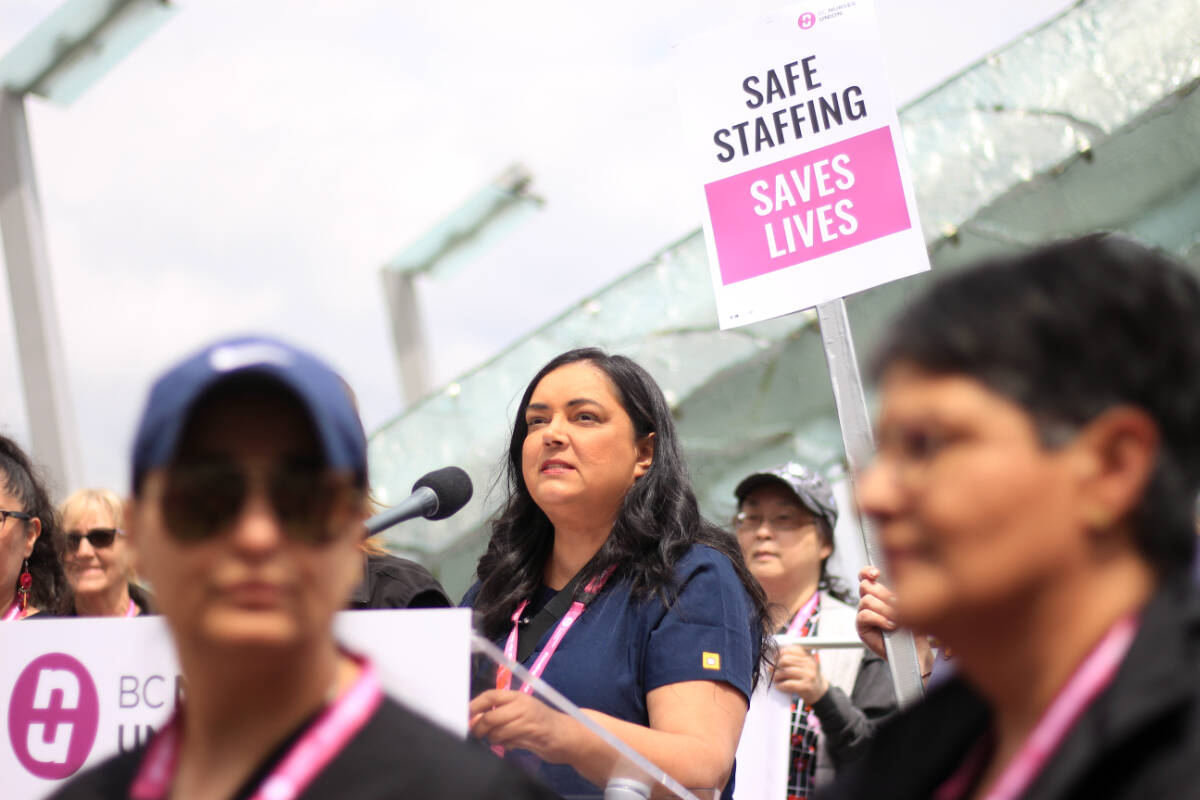 BCNU president Aman Grewal said nurses are "juggling dangerous workloads" everyday, responsible for a large number of patients "all with diverse and acute needs."
"The shortage has reached such dire levels that we regularly see temporary closures of emergency rooms in communities around B.C."
In April, the Nurses' Bargaining Association and the province reached an agreement to implement minimum nurse-patient ratios across health-care settings, which has the promise to improve the staffing and practice conditions needed to keep nurses in the profession and improve patient care.
Grewal said the nurse-patient ration prioritizes work-life balance, can lead to less burnout among nurses, fewer incidents of missed care, lower rates of patient mortality and waiting less time for medication.
"It can mean the difference between life and death."
It comes as doctors around B.C., and specifically at Surrey Memorial Hospital, have been calling out issues in emergency departments and hospitals for weeks.
Just this week, an open letter from more than 35 women's health physicians and midwives expressed concern for "unsafe conditions and adverse outcomes" at Surrey Memorial – including accusations that these gaps led to a newborn death.
Surrey Memorial nurse Peggy Holton said staff is exhausted and tired. That's due to a lot of reasons, including a quickly growing population with the health-care infrastructure to support it.
She said people come into the emergency department – where she works sometimes – knowing they will at some point get to see a doctor or nurse.
"That's worth it for them for a 12-hour wait, versus waiting months in the community to get the same services."
A nurse for 42 years, Holton said her hardest experience previously was during the heat dome in 2021, but not anymore.
"It's even worse as far as the congestion that's there and people are coming in sicker and sicker and that is daunting."
However, she said having physicians calling out these issues publicly is helping.
"They have their own impact onto their own group, but then it also exemplifies what the nurses have been saying all along."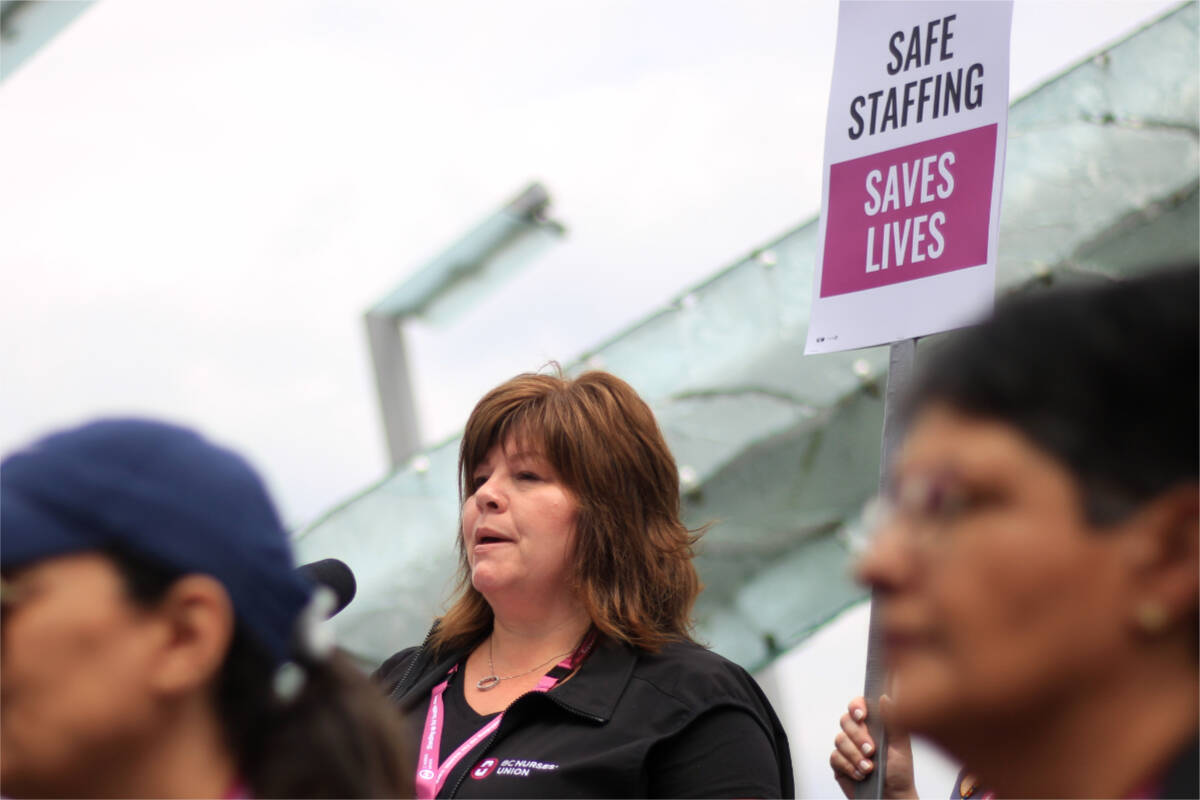 BCNU vice-president Adriane Gear said that it feels the province is on the cusp of going in the right direction, it doesn't change the current reality.
"It doesn't make the 18-hour shift any better for the nurse working at Surrey Memorial emergency department. It doesn't make it better for each of the 10 patients one nurse is responsible for caring for at the Victoria General Hospital when they ought to have four," she said.
"It doesn't make it better for the long-term care nurses who are responsible for all the residents in that facility on a nightly shift. And it doesn't address the workloads and difficult decisions community nurses must make each day as to which of their clients will be seen and which ones will have to be deferred again and again."
– With a file from Anna Burns
---
@laurenpcollins1
lauren.collins@blackpress.ca
Like us on Facebook and follow us on Twitter.