In honour of her late father, Surrey's Jen Soti celebrated her 50th birthday with a sometimes frigid six-hour swim in Harrison Lake.
She swam 15 kilometres Thursday, Aug. 17, followed by a 35-kilometre run/walk on forest roads back to the bay where the swim started earlier that day, at around 5:20 a.m.
Soti's 50K journey was done as a fundraiser for Ecojustice Canada in tribute to her father, Jim Keeling Jr., who drowned in Harrison Lake 27 years ago in a boating accident, at age 50, in May 1996.
For Soti, it was a "memorable" milestone birthday.
"I had all these people out celebrating with me so it was certainly a meaningful day, for sure," she said later.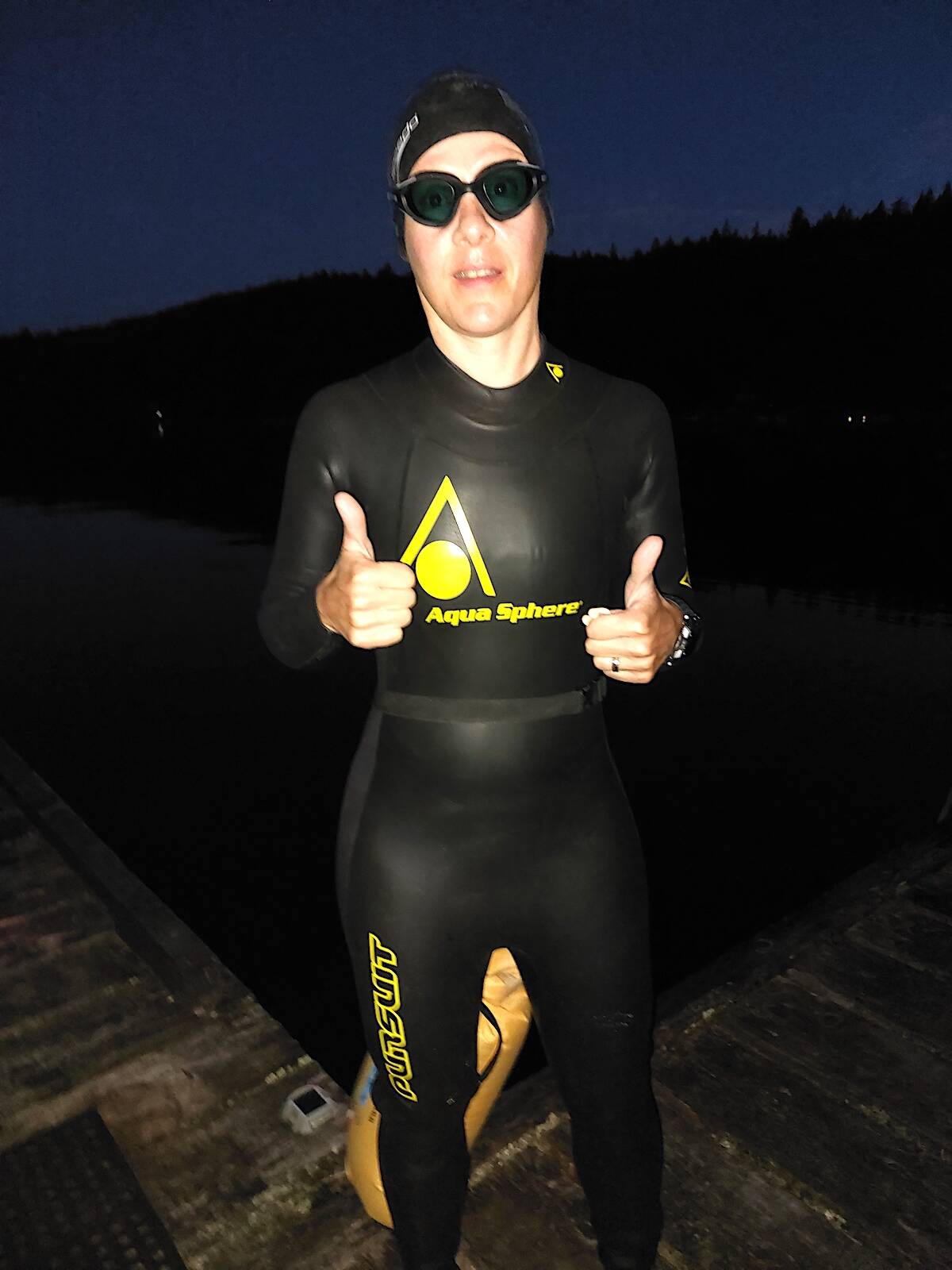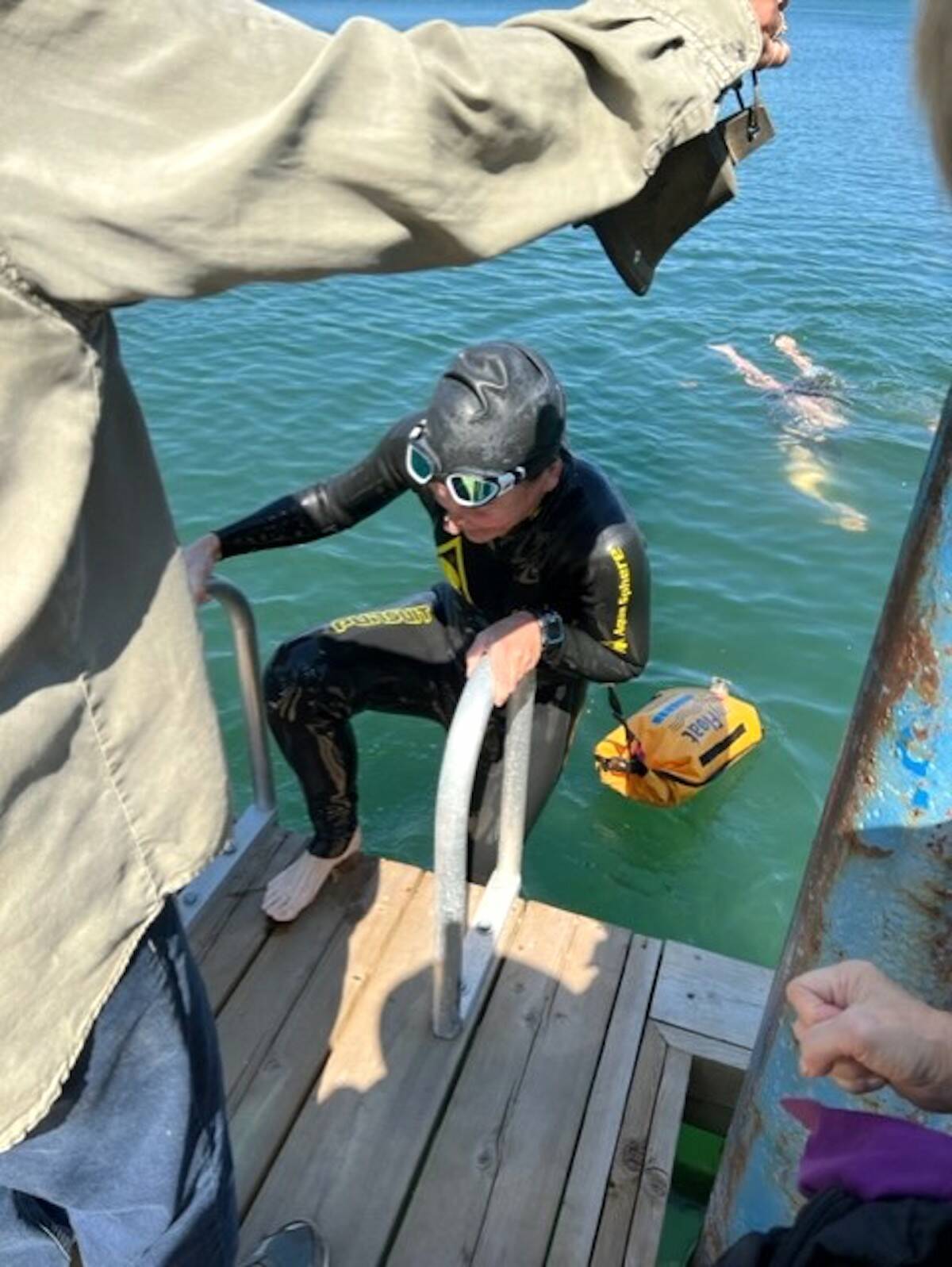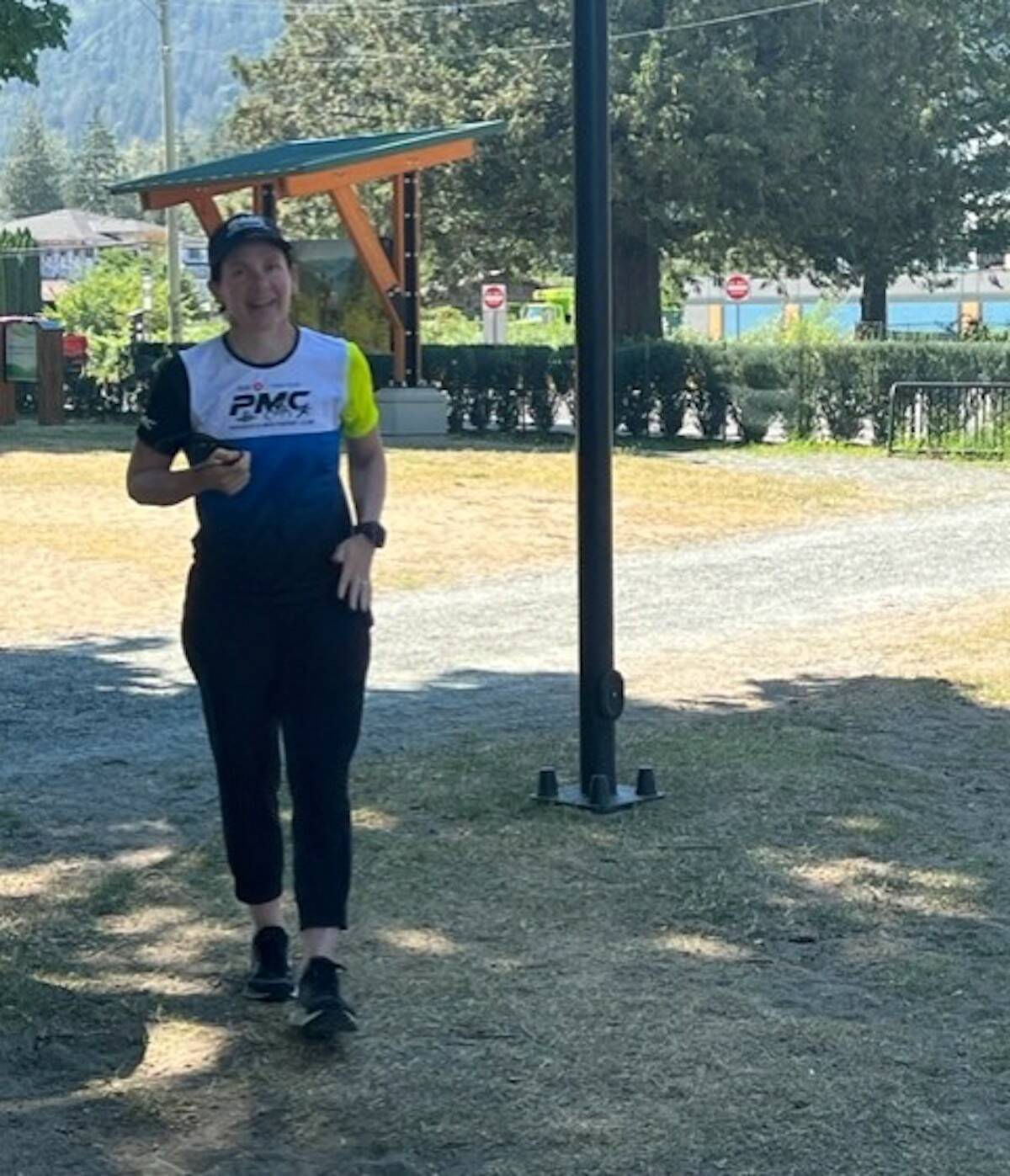 Soti, a recreation professional, began her swim at Blind Bay, near where her father died, and made her way south to a beach/boat launch about a kilometre from Harrison Hot Springs Resort.
"The lake was super kind to me at first, calm," she reported. "But once I passed Echo Island, that's where I was told it gets colder. There were sections that were absolutely freezing, so I was very surprised to feel how cold it truly is, but then it would warm up, which was quite odd. It wasn't cold the entire way, it was just little pockets of it."
She knows how dangerous the lake can be.
"My father drowned there," she underlined. "So all of that went through my head as I was swimming and tried to stay calm in some confused water, too.
"Overall, it was good and I felt very happy with the swim, which was long — around six hours, 27 minutes," Soti added. "That was the longest I've ever swam. I did some long swims at Sasamat Lake (in training), but not that length of time."
Soti is a member of the Keeling family that helped build Cloverdale Raceway horse track (now Fraser Downs) in Surrey. Her grandfather, Jim Keeling Sr., was a co-founder of the track, which opened in 1976. In 1980 he gave the reins to his son, Soti's father.
Keeling Jr. was a lawyer by profession and served on the board of Sierra Legal Defence Fund, now known as Ecojustice Canada, the nation's largest environmental law charity.
Soti explains her money-raising motivation and offered updates in a "Swim Run Fundraiser for My Father" post on gofundme.com, where more than $6,700 has been collected, so far.
"That exceeded the goal, which was initially $2,500 and then I raised it to $3,000, then $6,000," she explained.
"As my husband said, the money raised was a bonus," she added. "You know, people from my walking group drove from Surrey to Harrison, made signs and brought birthday cake. That support stayed with me, so it was a meaningful event.
"I hope to do it again next year," Soti said. "I wouldn't do the fundraising but I would probably just make a donation on behalf of my dad."
---

tom.zillich@surreynowleader.com
Like us on Facebook Follow us on Instagram and follow Tom on Twitter