Kelowna council raised concerns over the consultation process and amenity spaces regarding two large apartment developments.
Coun. Gord Lovegrove asked staff if residents were properly notified of a 130-unit rental building planned for Gordon Drive, Lawson Avenue and Aspen Court.
"At least one resident did not get notified," he said.
Staff told council that the developer, Troika Developments, followed proper procedure including notifying all neighbours within 50 metres of the proposed building. Only two letters were received through the public engagement process.
The project is also a land assembly being built on several lots.
That brought concerns that other lots along Aspen Court may be orphaned due to the L-shape of the proposed development.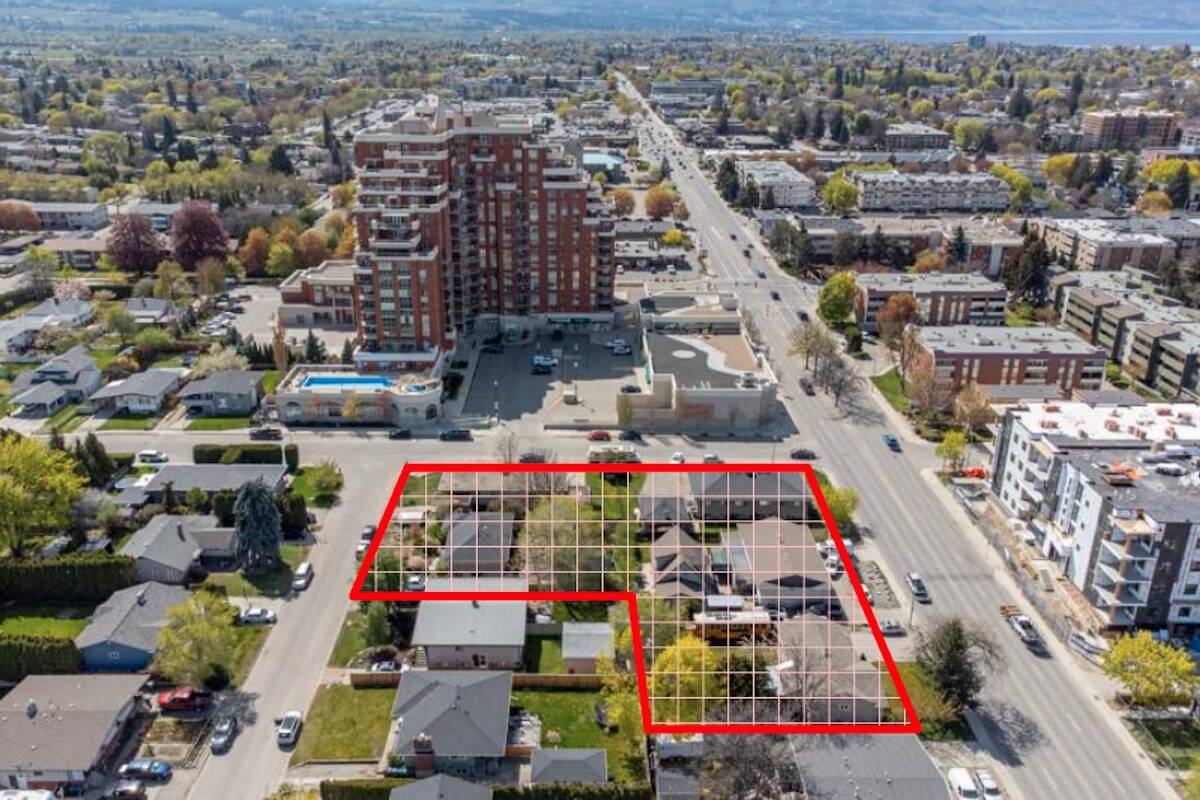 Staff noted that other lots on Aspen could potentially be part of future land assembly developments if the owners wished to sell. Coun. Charlie Hodge questioned how the apartment complex would fit onto the site.
"I can't see how you're going to do that on that property."
He also wants to see the project go to a public hearing.
Council gave initial consideration to rezoning the property to move the project forward.
Hodge also had concerns about amenity and green space for an apartment building proposed for a Rutland neighbourhood.
The development is a six-storey, 124-unit building planned for 540 Dougall Road North at Leathead Road.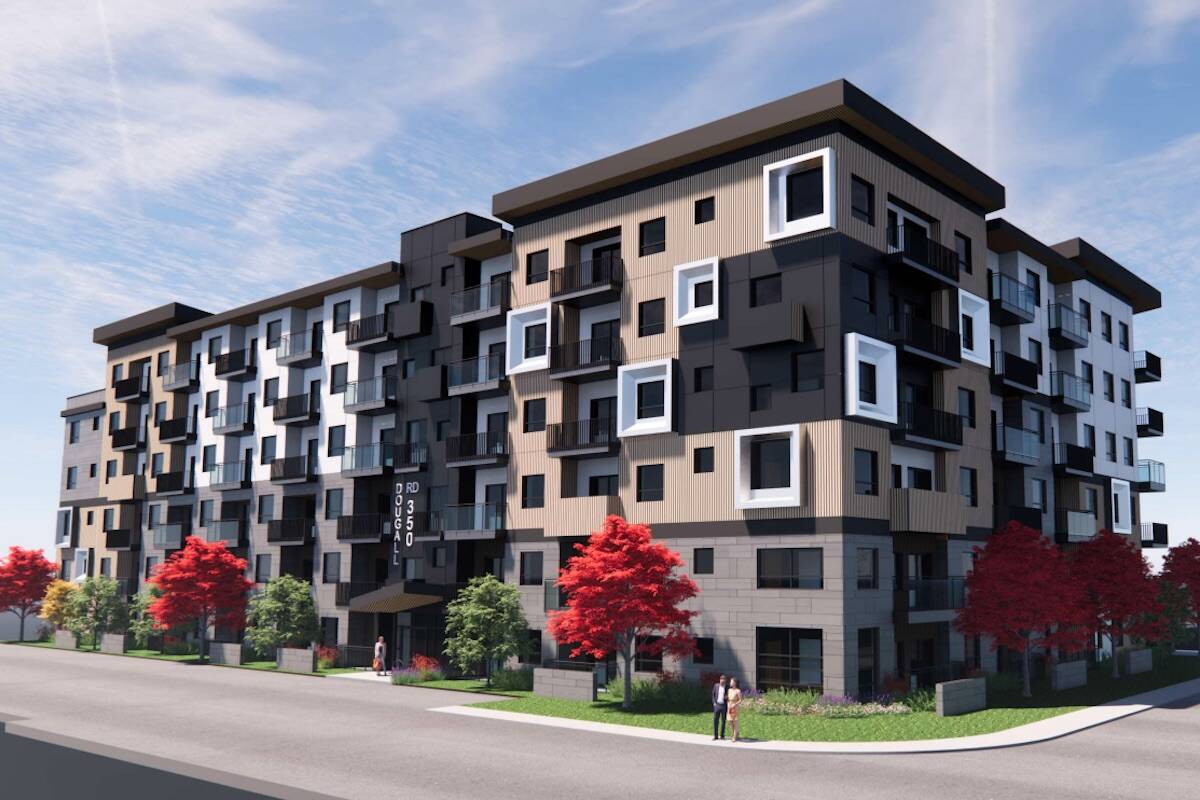 "There needs to be more creativity, less space for units and more space found for green," he said, referring to what he saw as a lack of trees and landscaping.
Hodge added he was disappointed with a lack of indoor amenity space, which Coun. Luke Stack agreed.
Plans do show a rooftop and a small ground-level amenity space.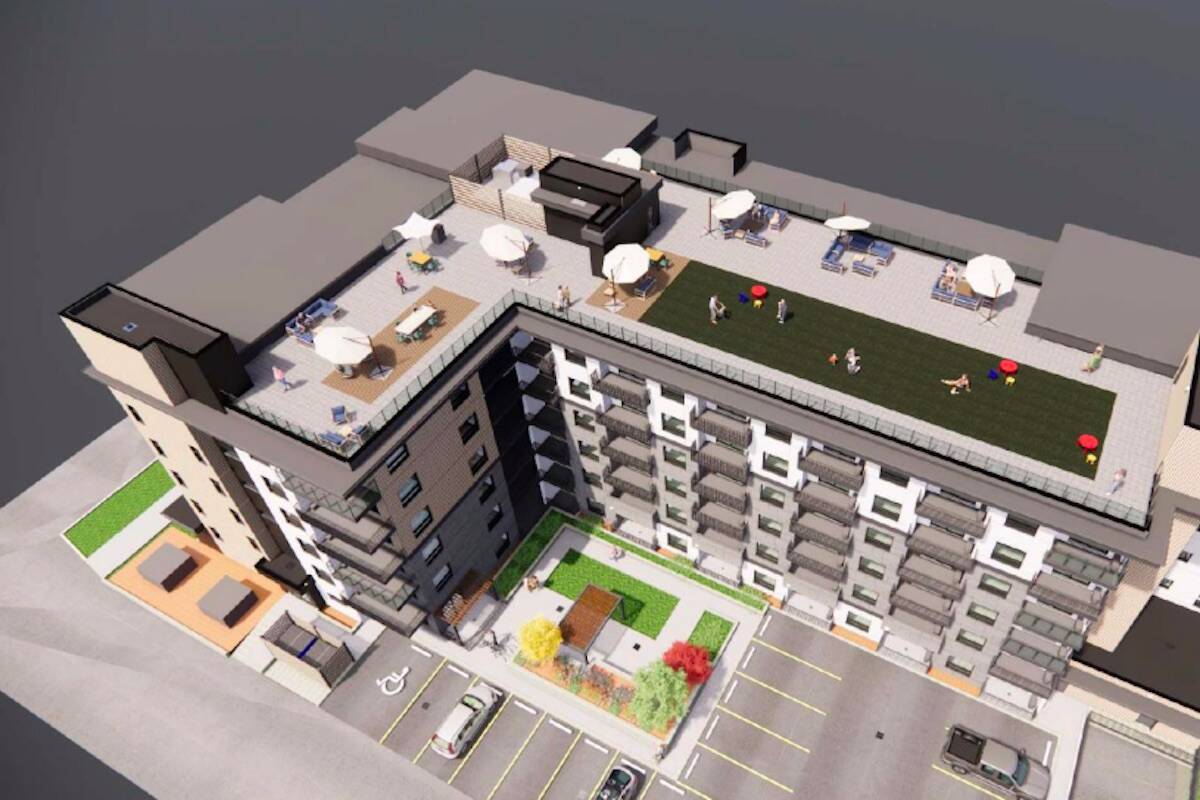 Coun. Rick Webber said he understood his colleagues' comments but had a different perspective.
"I guess it comes down to how important is that we reject a project over what we think should be there."
Council approved a development permit for the Dougall Road North project, with Hodge opposed.
---
@GaryBarnes109
gary.barnes@kelownacapnews.com
Like us on Facebook and follow us on Twitterand subscribe to our daily newsletter.