A man was left baffled in a Kelowna parking lot after a car landed on top of his.
"I was looking down and all I heard was 'squeal'…I looked up and there was a car on top of me."
It was in the plaza parking lot in front of the Domino's Pizza at Harvey Avenue and Burtch Road around 3:30p.m. on the afternoon of July 11 when a car reversed and rolled over another vehicle, then onto its side while smashing into yet another parked car.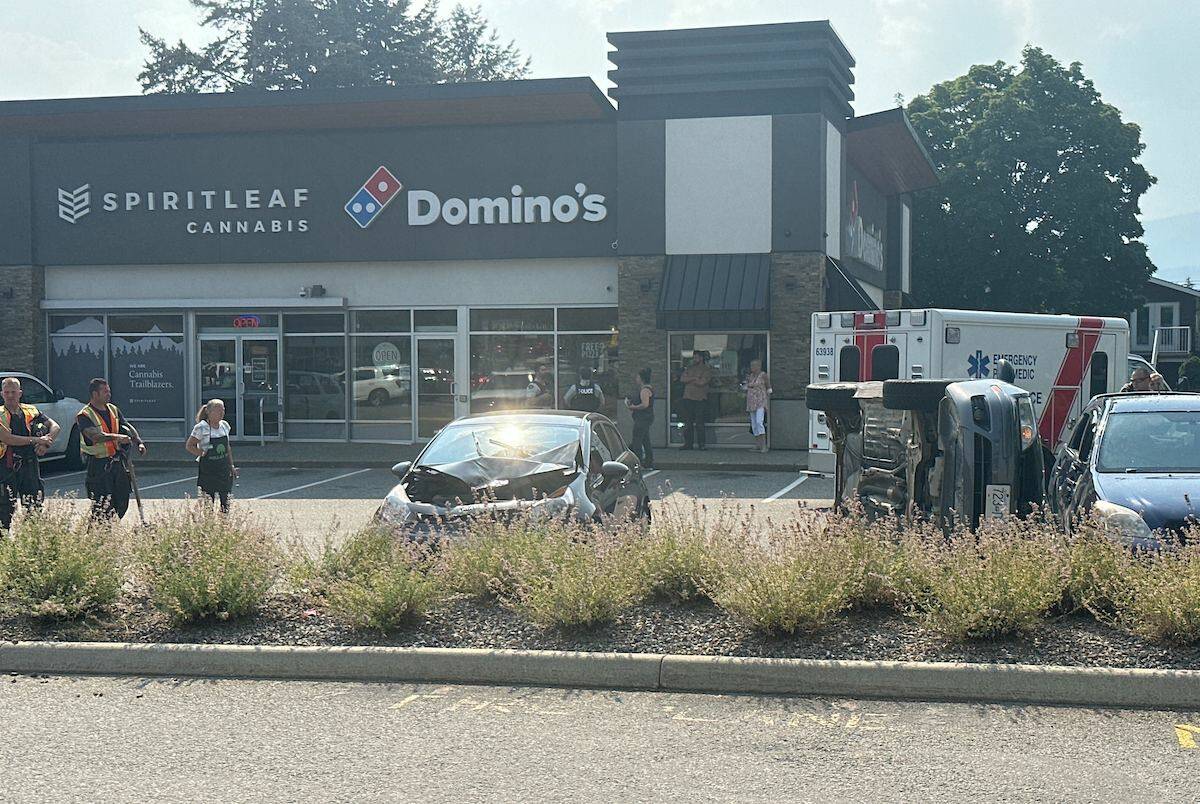 The elderly driver was left with minor injuries and a bandage on her elbow, but was able to get out of the car without the help of rescue services.
Neither Harvey or Burtch traffic was affected, though the entrance into the lot off of Harvey was temporarily blocked off while fire and police assessed the scene.
The third car involved was owned by one of the employees of a business in the plaza, who told Capital News she heard the crash from inside the business.
Two of the vehicles will be towed from the scene.
---
@JakeC_16
Jake.courtepatte@kelownacapnews.com
Like us on Facebook and follow us on Twitter and subscribe to our daily and subscribe to our daily newsletter.