The Canadian Home Builder's Association Central Okanagan (CHBA-CO) says construction of new homes in Kelowna isn't keeping up with demand.
That will further impact housing affordability, the CHBA-CO warns.
"As the cost of housing continues to rise, none of us can afford a slow down in home building, adds Daniel Winer, executive director. "Addressing the housing needs in Kelowna is a shared responsibility that requires collective action."
A news release from the CHBA-CO states that according to monthly data released by the City of Kelowna, building permits for the month of July were down 13 per cent compared to last year. Building permits for the year are down 32 per cent.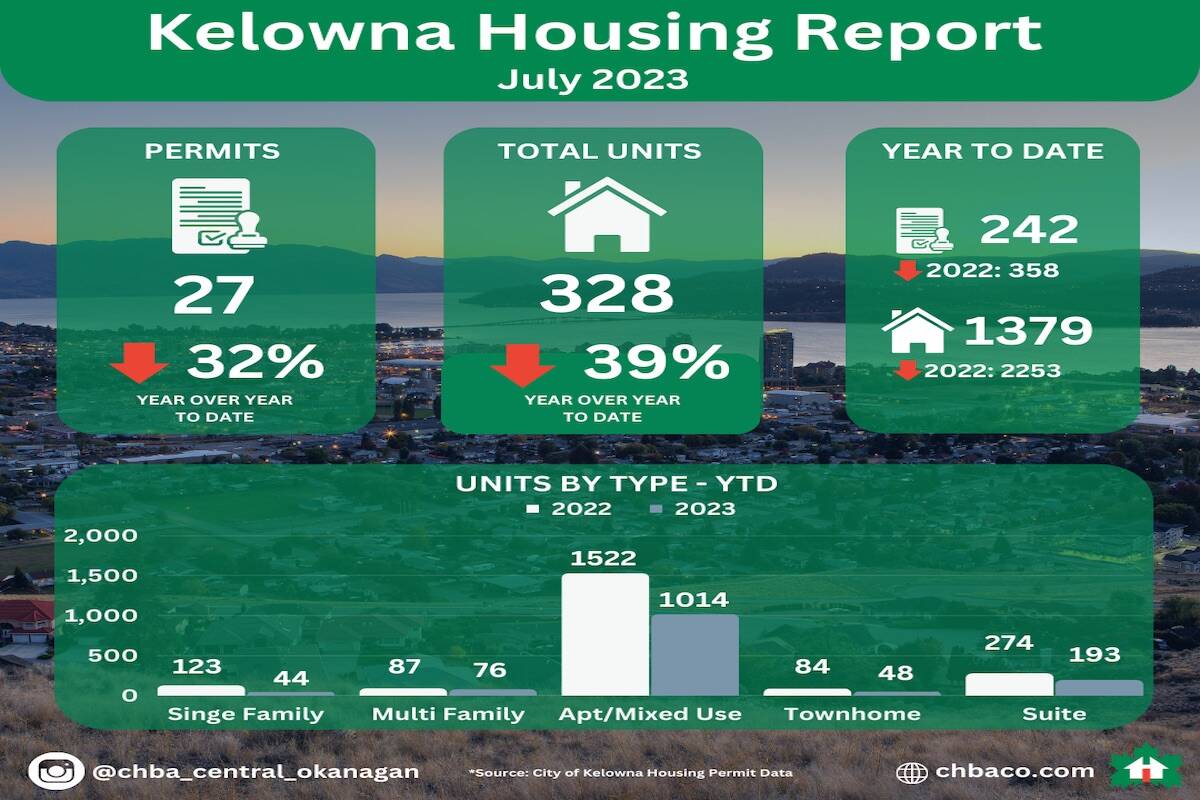 "The provincial and federal governments are providing millions of dollars to municipalities to get more housing built," says Winer. "Kelowna needs to demonstrate how the use of these funds will create more homes for residents."
The CHBA-CO release states that in 2023 Kelowna received over $26 million dollars from the provincial government to support infrastructure needs.
"Kelowna will also be applying for the Housing Accelerator Fund, a $4 billion federal program to speed up new home construction across Canada."
Builders and developers currently pay 65 per cent of infrastructure costs, according to the CHBA-CO, and those costs are eventually passed on to homeowners in the form of higher housing costs.
The CHBA-CO is emphasizing the need for municipalities and the building industry to work together to find innovative housing solutions.
"A recent industry report ranked Edmonton as the top Canadian city for having the most straightforward housing construction rules, enabling them to expedite housing projects of all types to meet the needs of their residents. Kelowna can learn from the experiences of other cities that have successfully accelerated housing development."
---
@GaryBarnes109
gary.barnes@kelownacapnews.com
Like us on Facebook and follow us on Twitterand subscribe to our daily newsletter.