A Tuesday morning pile up is causing traffic troubles in Kelowna.
Three vehicles collided in the intersection of Springfield Road and Dilworth Drive just before 8 a.m. Tuesday morning. It appears no one is injured.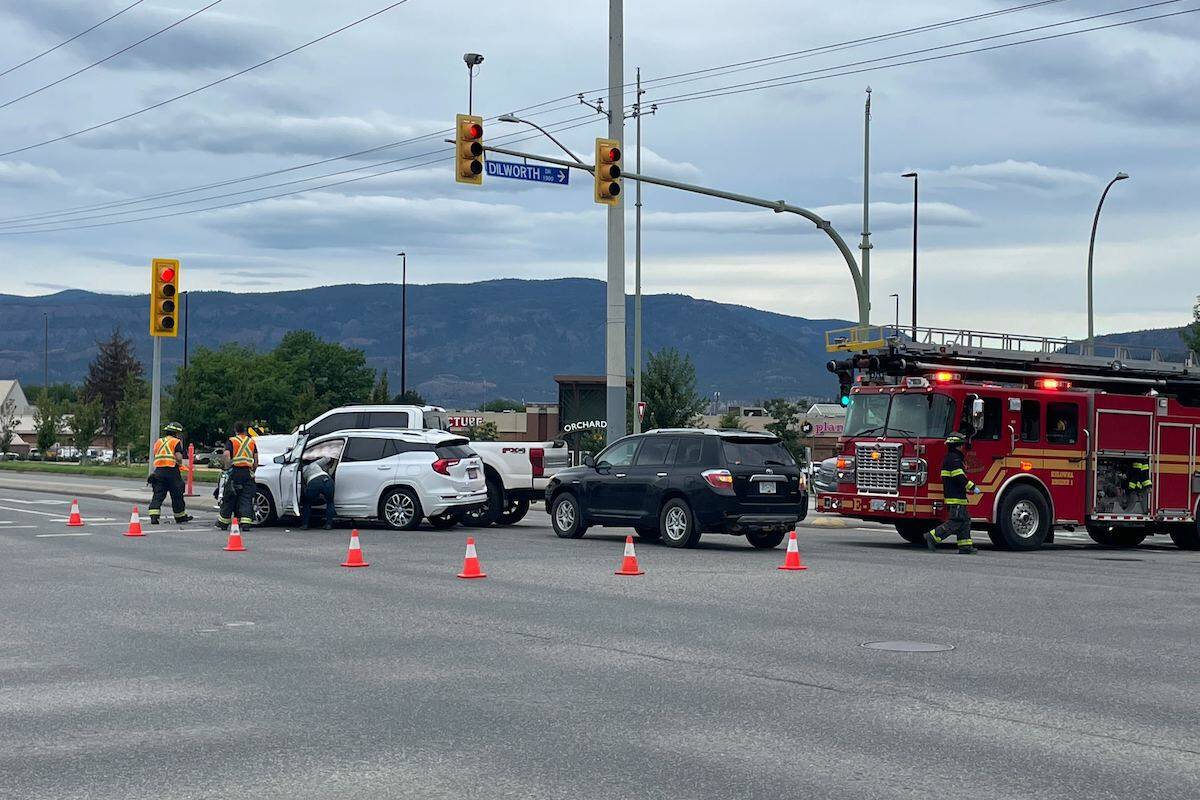 Springfield Road travelling west and Benvoulin Road travelling south is completely blocked. Traffic going west on Springfield Road is being forced to turn left onto Benvoulin Road or right onto Dilworth Drive while southbound traffic on Dilworth has to turn right onto Springfield.
At least one vehicle will require a tow truck.
Fire crews, Kelowna RCMP, and emergency services are on scene.
---
@cunninghamjordy
jordy.cunningham@kelownacapnews.com
Like us on Facebook and follow us on Twitter.