Emergency crews are at the scene of a two-vehicle crash at Leathead and Franklyn roads.
At least one person was seen being checked over by paramedics.
It's unclear what caused the crash. Both vehicles needed to be towed away.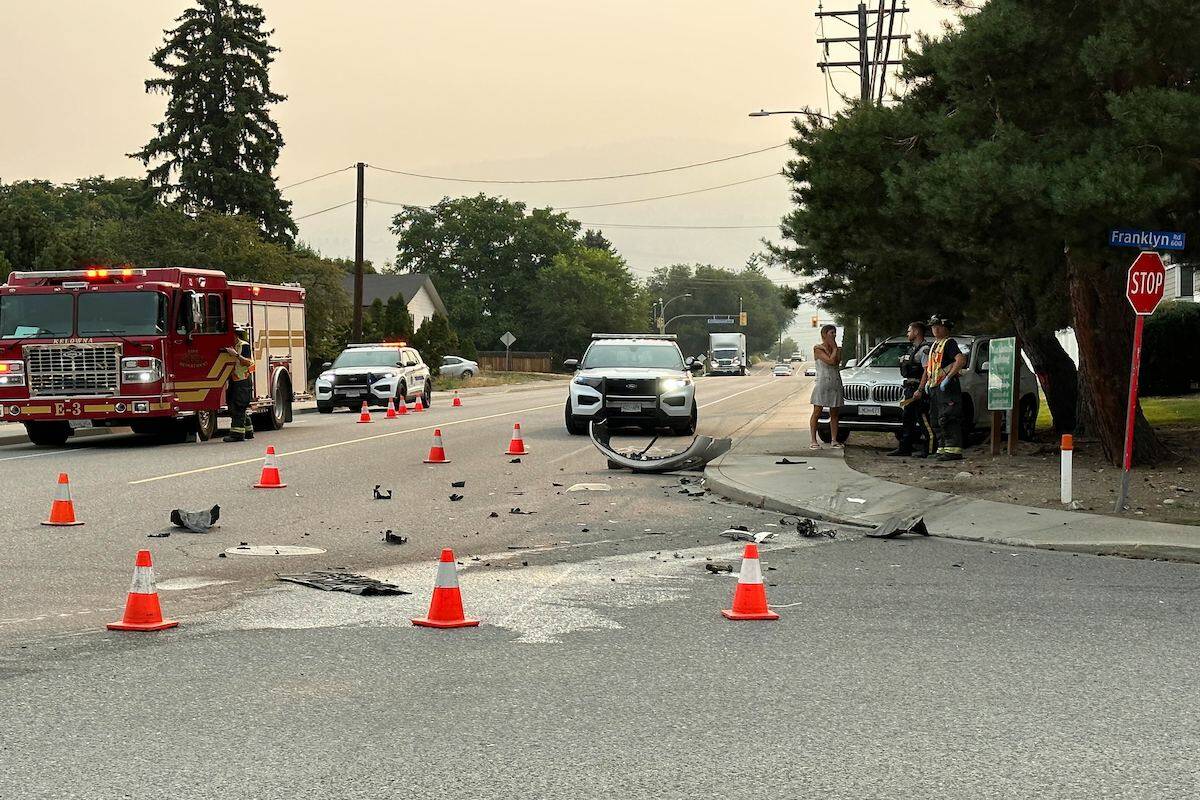 Breaking - Two vehicle crash in Rutland is causing some traffic delays at Leathead and Franklyn. One person is being looked at my emergency services. @KelownaCapNews pic.twitter.com/P8fdHyTc8D

— Jordy Cunningham (@CunninghamJordy) August 16, 2023
---
@GaryBarnes109
gary.barnes@kelownacapnews.com
Like us on Facebook and follow us on Twitterand subscribe to our daily newsletter.