In just a few days' time, the Revelstoke Legion will open its doors for the second iteration of the 'Latino Fiesta', a night full of dancing, singing, and the sharing of Latino culture.
The fiesta will take place at the Revelstoke Legion on Saturday (June 17) starting at 7 p.m.
This community event was started by a group of four friends: Claudia Torres, Belia Navarro, Erick Guevara, and Darwin Pasapera.
Here's the story of how they turned a small event into a chance for community growth:
This article was originally published in the Revelstoke TIMES Magazine, available on June 16 at your local coffee shop, book store, or any other business in downtown Revelstoke.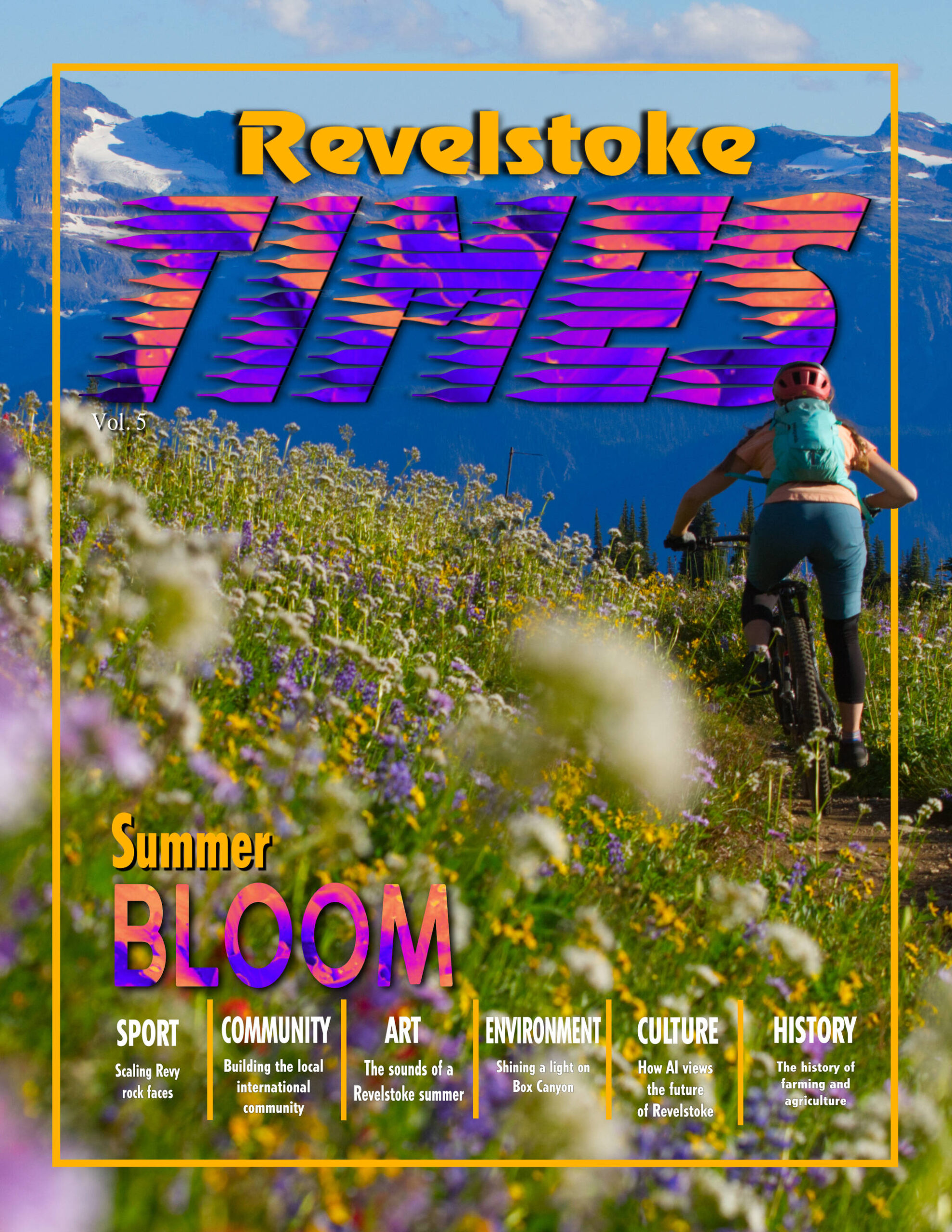 When Belia Navarro arrived in Revelstoke for the first time, the streets were covered in snow, a far cry from the lush, warm country of Mexico where she grew up. Still, there was something familiar that made her feel at home: she would hear other people speaking Spanish.
Although she hadn't met anyone in town yet, she would wonder whether or not to walk over and say 'hola'.
Eventually, she got over that initial fear. Walking into La Baguette one day, she heard another group speaking Spanish at one of the tables. This is where she met Erick Guevara.
Guevara came to Canada from his home nation of Mexico in 2008. While the move was originally a move for his career, a desire for change and the possibilities of adventure are what brought him to Revelstoke.
This meeting, and others like it, sparked an idea in their heads: to create an event which would bring the Latino community in Revelstoke together.
"The idea was to meet the whole community, to feel like somebody else was understanding me, said Navarro.
The pair then teamed up with Darwin Pasapera, a local Peruvian DJ, and set out to find a location for their event. The Revelstoke Legion was happy to accommodate the group.
Initially, they wanted the event to be a small gathering, however, seeing as the Legion is open to the public, they decided to make a post on the Facebook Community page inviting the public just one day before the event was set to take place.
The response they received was overwhelmingly excited and positive. "Everybody latched on," said Erick.
People from all over the world showed up to join in on the fiesta: Australia, North America, Columbia, Chile, Mexico, Peru, and Saudi Arabia to name a few.
The space was packed with the rhythmic sounds of music and salsa dancing, with over 80 friendly faces in the crowd.
Many people who couldn't join later remarked that they were sad they missed out on the fun and wanted to be sure they knew when the next event would take place so they could join in.
The after party
Now, their group is growing, and the potential for the future is exciting.
"Canada, it's a beautiful country. Revelstoke, it's a beautiful place," said Guevara.
"The only thing that it's missing is the beach," laughed Navarro.
People from the Latino communities in neighbouring cities like Kelowna and Kamloops want to come to Revelstoke to visit and get involved in the next event, and the group expects the turnout will pass the three-digit mark.
Future events will continue to bring the Latino community together, but also introduce Latino culture to people in Revelstoke who have never experienced it before.
The Latino community is swiftly growing in Revelstoke according to Guevara. He said that before the event, he didn't realize there were many Columbians in Revelstoke, but found out that there are more than 30.
Pasapera was invited back to play at the Legion regularly after his performance, as those who heard his set wanted to hear more of his rhythmic percussion beats and the sounds of the rich strings.
At the event, Navarro was approached by a number of people who were struck by her dancing skills and inquired about whether or not she could teach them.
When it comes to sharing their culture, the group said the possibilities are endless.
"There is potential that hasn't been explored," said Navarro.
The idea of hosting a Latino food market is also very exciting according to Guevara. "The word 'Latino culinary' is big, lots of flavours, people just love it," he said.
"Of course, we love the fiesta, but we also want to share the skills and talents that we have with the community," he added.
For this next event, the group has received various donations to cover organizational expenses as well as to raise funds for future projects. "We are putting our hearts into this small project and we are sure that many more events can come out of this to find and share our culture," said Guevara in the post announcing the event.
---
@josh_piercey
josh.piercey@revelstokereview.com
Like us on Facebook and follow us on Twitter.
and subscribe to our daily
newsletter
.