This article is part of a series that the Revelstoke Review is doing this market season. The Review will highlight the vendors that make the Farmers' Market special.
Aubrey Sanjenko was sick for almost five years straight before a summer job outside on a farm started to help her feel better, and she's been farming ever since.
"I kind of just fell in love with all the colour," said Sanjenko of what made her turn to farming.
Sanjenko is the farmer-florist behind Moss and Mirth Farm, located in Armstrong. Her stand at the Revelstoke Local Food Initiative's Farmers' Market is easily identified by the vibrant flowers that line the table. Standing amid her beautiful bouquets, Sanjenko spoke about how she started flower farming, what it takes to farm flowers, and how the market allows her to connect with her regular customers.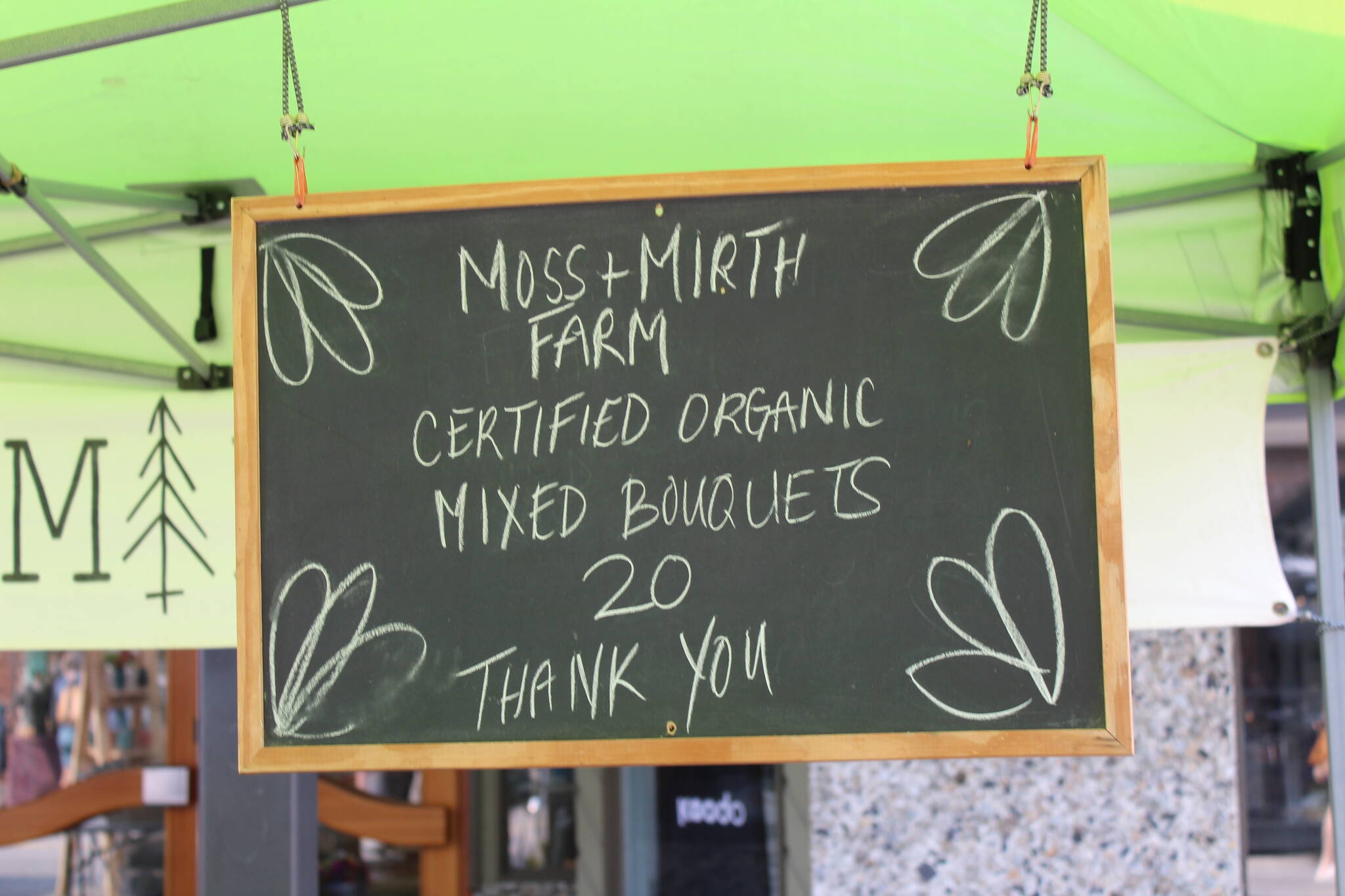 "I didn't grow up farming, although I live in, technically its Spallumcheen, which is just outside of Armstrong, and the motto is 'where farming comes first'", said Sanjenko with a laugh, adding that despite the motto, she didn't notice all the farms when she was growing up.
While in university, Sanjenko studied geology and anthropology with an aim to one day have a career that kept her outside and not stuck behind a desk. It was around that time that Sanjenko started to have issues with her health.
"I got really sick, they couldn't figure out what was wrong," said Sanjenko. "So, for like five years, I just felt terrible every day."
The health problems, Sanjenko explained, included having a migraine almost every day for five years, and one year that kept her asleep in bed for most of the year. It's unclear how or why, but farming ended up becoming the antidote for her illness.
"I got a job on a farm in the summer, and I felt better," said Sanjenko.
She and her family never discovered what had caused her to feel so ill for so long, but Sanjenko emerged from the summer job with her health back and a career she was passionate about (beyond its health benefits).
When she started her own farm, she initially farmed vegetables but ran into problems. The vegetable market was a competitive one that was often limited by customer loyalty to specific farms. Sanjenko's farm is small in comparison to larger family-run farms because she does it all on her own, which limited her ability to sell en masse.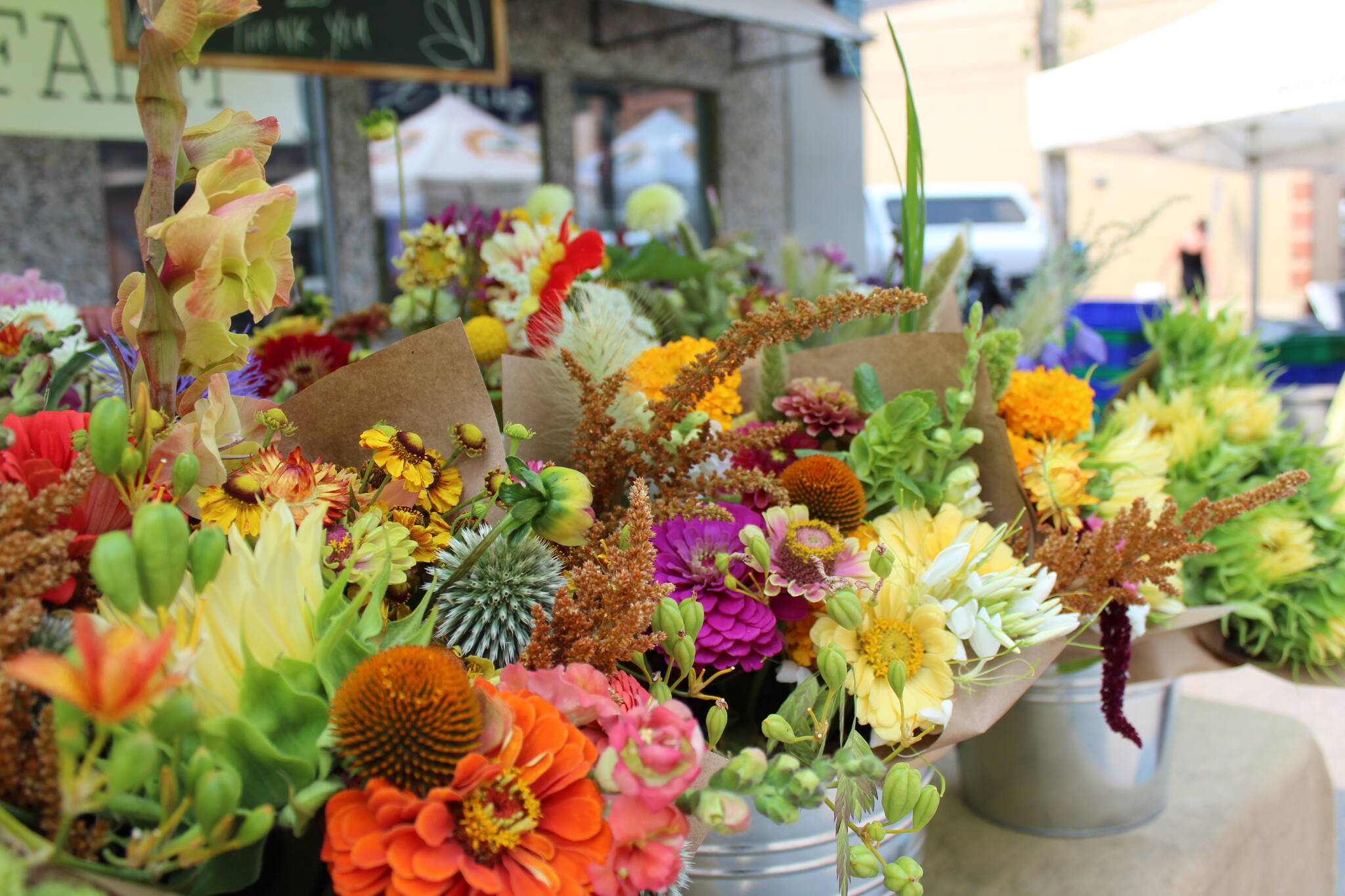 Sanjenko made the decision to transition into growing flowers seven years ago. Swapping colourful peppers for colourful flowers, Sanjenko was still able to keep her crop bright.
Moss and Mirth Farm specializes in perennials, which have become one of Sanjenko's favourite parts of her farming.
"It's like when you go out and you've waited– say you started a perennial in February, and then it blooms not this year, but the next year, and you walk out and you see it and you're like, 'wow, that one's special'."
Sanjenko is a five-year veteran of the local farmers' market, which has helped grow her relationships with customers and other vendors at the market.
The purpose of the flowers can be as varied as the colours in Sanjenko's bouquets. Sometimes she trades them for Indian food from Pam's Kitchen, but Sanjenko also has regular customers who buy her flowers for loved ones. One woman, Sanjenko said, bought flowers every week for her husband's grave.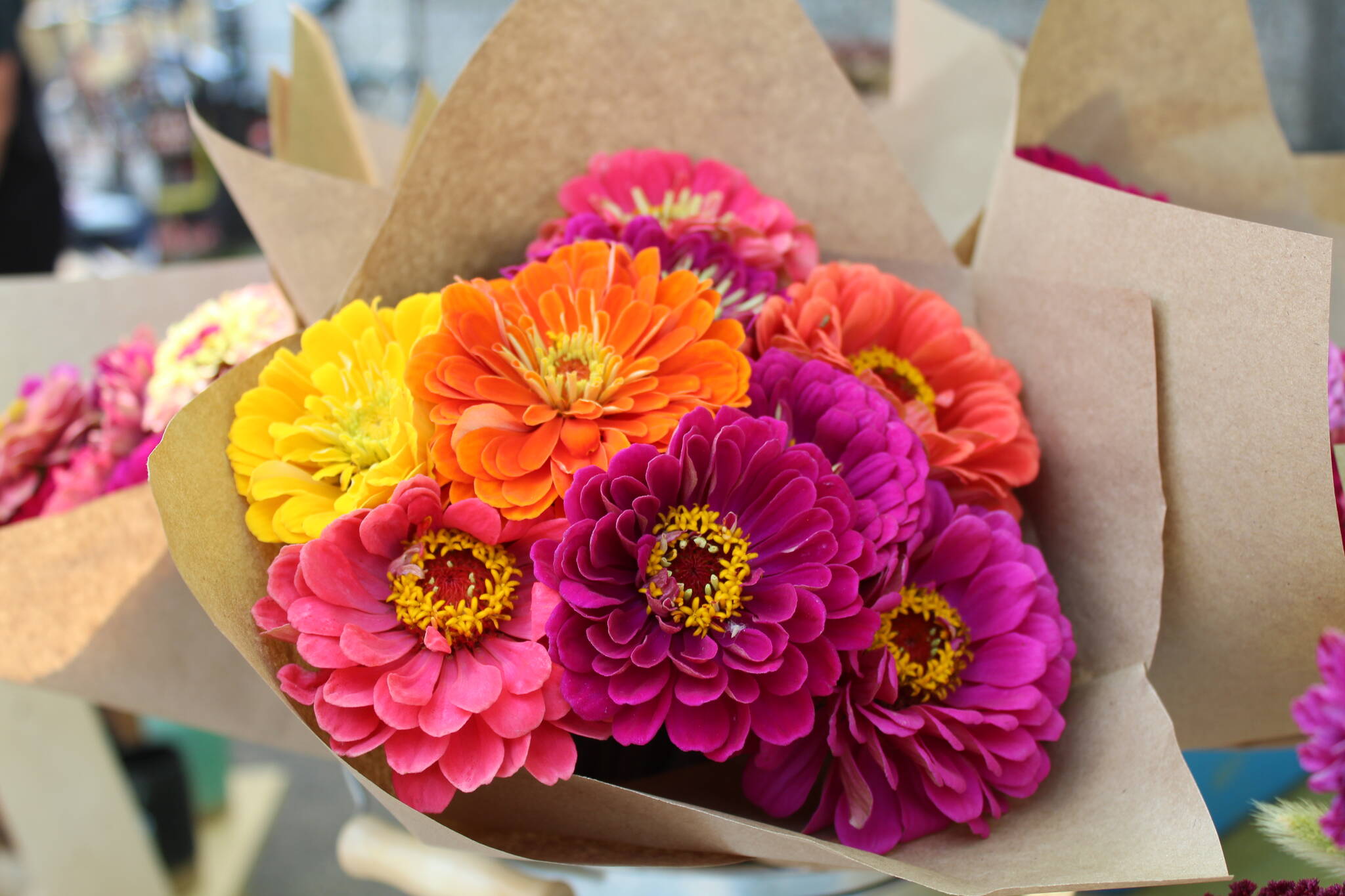 Her frequency at the market has given Sanjenko a familiarity with her customers. One question seems to always come up for marketgoers who stop to see the flowers.
"How long will they last?"
That the most common question she receives about the longevity of her work is a testament to Sanjenko's talents.
If you ever miss the Moss and Mirth Farm stand at the market, there's no need to worry. Sanjenko, like her perennial plants, will be back again.
---
@ZacharyDelaney
zach.delaney@revelstokereview.com
Like us on Facebook and follow us on Twitter and subscribe to our daily and subscribe to our daily newsletter.